Ministry and Prayer Verse
Lord, lead us to those with special needs so that we can minister to them.  Help us to create an environment that welcomes, embraces, and provides for them.  Give us hearts to understand and serve them and their families.  Most of all, let them see Jesus in everything we say and do.  Amen.
                       "Behold, I have engraved you on the palms of my hands."  Isaiah 49:16
God made each of us unique, but all for one purpose…to glorify and honor Him.  It is His plan for all people to worship him.  For those with special needs, it can sometimes be a great challenge to join with the body of Christ for corporate study and worship, but we desire to make it possible for everyone.  Through our U Matter Ministry, children of all ages are provided special assistance and accommodations.  We have a well-equipped Sensory Room to assist children with sensory needs or anxiety.  The room includes special lighting, sound, flooring, padded walls, calming equipment, and tools to help expel excessive energy.  Children that can be mainstreamed into a regular Sunday School class and/or worship can have an aide as well as access to the Sensory Room and portable equipment.  We also have a dedicated room for teaching children with greater needs.
It is our hope that these children can enjoy worship time, and our trained staff will do their very best to make this possible.  In parallel, we invite you to join Sunday School and worship free from any concerns about your son or daughter.
You may easily unload under the covered drive-thru at the north end of the building and take an immediate left.  Greeters at the information desk will direct you to the classroom.  Phone calls in advance are welcome (but not required) so that we are better prepared to meet your child's individual needs.
Ministry Days/Hours
Sundays           9:45 a.m. – 12:15 p.m.
Wednesdays   5:30 p.m. – 7:30 p.m.
(Aids during Music and Missions) 
*We encourage people to let us know before they visit so that we can learn as much as possible about the child and his/her needs.  However, we welcome ANYONE to come unannounced.
For the child's benefit and safety, an In-Take and Medical Form must be completed by an adult before leaving the child.
Nurse on Call
Certified Nurse
Background check
Available on-site during ministry hours
Able to respond immediately, provide medical attention, and make emergency calls if necessary
Aide
Scheduled or on-call
Background check
Trained to assist children with special needs
Provide scheduled and necessary, immediate sensory breaks
Assist with feeding and hygiene/bathroom requirements
Assist in the classroom or sensory room
Peer Mentors
Children or teens with a compassionate heart
Assist teachers and aides
Model appropriate behavior
What We Offer
Love and understanding
A safe and sensory friendly environment
Continued training to our leaders and aides
Intake with family (Coffee and Conversation) to better understand and prepare
Bible lessons that are mental age appropriate and in short segments
Periodic visits from Aides in mainstream classrooms along with assistance when needed
Sensory tools and alternative seating in mainstream classrooms when needed
Modified classroom for those with greater needs
Scheduled sensory breaks provided by Aides
On-call medical assistance
Respite care
Birthday parties
Respite Care
Respite care will be provided for families on Sundays from 3:30 p.m. – 5:00 p.m. upon request.  We encourage families to use this time to rest, spend dedicated time with other family members, or take care of family needs.  To arrange for respite care, please contact the church off at 256-232-0602.  We kindly ask that you give at least 24 hours, notice.
Birthday Parties
Party venues are difficult for many children with special needs.  Our Sensory Room is available for children with special needs to invite a few friends for a one-hour celebration.  A second space is available for cake, etc.  The room can be rented for $25 by contacting the church office at 256-232-0602.  If the child has difficulty making friendships, several children from the First Baptist Children's Ministry will be asked to attend.
Quotes
"No one but a parent or a special ed teacher knows how difficult and relentless this lifestyle can be. And just when you can't take another step or write another letter, your child accomplishes a new milestone that you never thought possible. You gather up hope and step forward again. Our lives would be so different without David had we not been available to what God was asking. A lot easier and lot  more shallow and self seeking. But never would our lives have been as compassionate, as joyful, or as blessed. "
Katherine Powell, March 2018
From Parents
"Our family is so blessed to have all of you serving the UMatter Ministry. Your selflessness allows this mother to just breathe and refresh her spirit on Sundays, Big Brother to have time with his friends and focus on God's Word, and allows our son to learn more about the Love of Jesus and the Church. Thank you just doesn't seem enough. We pray that God continues to bless you!"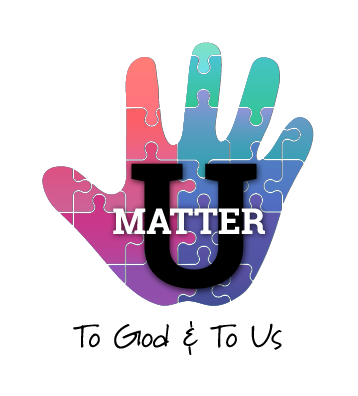 MINISTRY TEAM
AUTHORITY: GOD THE FATHER
PASTORAL LEADERSHIP
Greg Glaze
MINISTRY DIRECTOR
Stacey Givens