INFORMATION
The Helping the Uniquely Gifted (HUG) Conference provides an opportunity to learn best practices from academic and industry experts on ministering to the uniquely gifted individuals with special needs in your church or other organization.  HUG 2022 is packed with an all-star lineup of experts in…
Implementing ADA best practices
Understanding the characteristics of various disabilities
Welcoming people with special needs and disabilities and ensuring they feel a sense of belonging in your church
Building and equipping your special needs ministry from scratch, and implementing essential systems that can sustain it for the long haul
Register today for just $25, which includes a catered lunch!
REGISTRATION
Click here to register for HUG 2022.  Each person attending the conference must complete the registration form.
After you have registered, you can pay online (be sure to select "HUG Conference" for Giving Type) or pay by cash or check at the event.  Checks should be made payable to First Baptist Church, Athens.
HUG 2022 will be held in the Student Ministry Building at First Baptist Church, Athens, AL.
First Baptist Church
201 Hobbs St E
Athens, AL 35611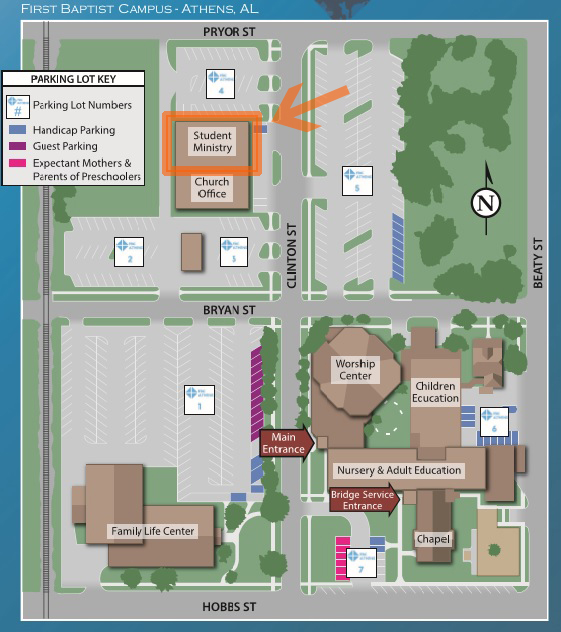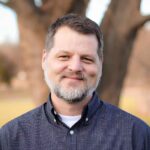 Dr. Erik W. Carter
Dr. Carter is Cornelius Vanderbilt Professor of Special Education at Vanderbilt University. His passion is helping churches, schools, and communities become places of inclusion and belonging for individuals with disabilities and their families. His research and teaching focuses on evidence-based strategies for supporting access to the general curriculum and promoting valued roles in school, work, community, and congregational settings for children and adults with intellectual disability, autism, and multiple disabilities.
Prior to receiving his doctorate, Dr. Carter worked as a high school teacher and transition specialist. He has published more than 250 articles, chapters, and books in the areas of educational, transition, and community services for children and youth with disabilities. He was the recipient of the Distinguished Early Career Research Award from the Council for Exceptional Children, the Early Career Award from the American Association for Intellectual and Developmental Disabilities, the Patricia L. Sitlington Research in Transition Award from the Division on Career Development and Transition, the Research Award from the Division on Autism and Developmental Disabilities, and the Young Professional Award from the Association of University Centers on Disabilities. He is co-director of the Vanderbilt Kennedy Center UCEDD and invests in collaborative partnerships across the university and state. Visit his website to learn more about his current projects and research: www.erikwcarter.com. He lives outside of Nashville with his wife and three children.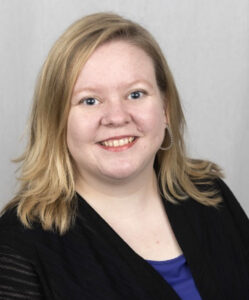 Dr. Stacy C. Lee, Ed. D, LICSW-S, PIP
Dr. Lee is an Assistant Professor at the University of North Alabama. Previously she taught as an adjunct-faculty member for approximately ten years and worked the past six years as the Coordinator in Disability Support Services. She's taught Bachelor's Level Curriculum, as well as, Master's Level Curriculum.
Dr. Lee's practice experience includes Child & Adult Welfare and Protective Services, Public Health Services, and Disability Support Services in Higher Education. She has worked in clinical social work, case management, and administration. She's worked extensively with adults and their families and children, youth, and families in Child Welfare and Adult Protective Services. Administratively, she has supervised and administered various Medicaid services and programs through the Alabama Department of Public Health within six counties and grant programs and funding. She has extensive knowledge and work in Higher Education in the field of Disability Support Services.
Dr. Lee's research has included the disability request process in higher education and housing and residence life's experiences when working with students with disabilities. She has various areas of interest and research including: Diversity, Equity, & Inclusion, Clinical Social Work, Administration, Leadership, & Supervision, and Spirituality in Social Work Assessment & Practice.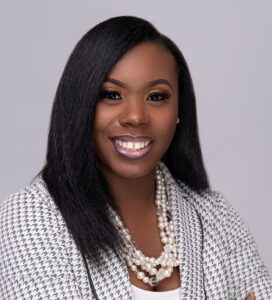 Davina Patterson
Davina is the Executive Director of Disability Resource Network! Davina joined Disability Resource Network in February 2020. She's a graduate of the University of Alabama at Birmingham with a Bachelor's of Science degree in Health Administration and a minor in Community Health Education and African American Studies. She's originally from Eufaula, AL and has been a resident of Madison, AL since 2012.
Davina has been working in healthcare for over 15 years. Prior to her employment with Disability Resource Network, she served as Business Manager for four years at a Federally Qualified Health Center (FQHC) where she managed three sites in Northwest Alabama. She's also worked at Blue Cross Blue Shield of Alabama, UAB Hospital, and the Birmingham VA Medical Center. She completed her management Internship at Children's Hospital of Alabama in Corporate Compliance. She's an active member of Alpha Kappa Alpha Sorority, Incorporated.
In the Fall of 2019, She was featured in Rural Leader Magazine and named Small Town 100 Most Influential People. She's also featured in the July/ August 2020 Edition of 256 Magazine as a 40 Faces Under 40 Honoree. Davina is a member of UAB's Women In Healthcare Leadership Executive Council and an advisory team member for the RSA PTI Independent Futures that Work project. She's also a member of the City of Huntsville's Office of Diversity, Equity, and Inclusion Task Force. Davina loves shopping, DIY projects, home decorating, blogging, and journaling. She is married, has a son, and a pet turtle. Davina loves her job because she gets to serve the community of North Alabama.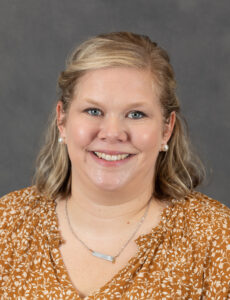 Megan M. Simmons, LMSW
Megan is the Assistant Director of Disability Support Services at the University of North Alabama. She is a resident of Florence, AL and is Licensed Masters Social Worker with the state of Alabama.  She holds a Bachelor of Science from the University of North Alabama (2011) and a Masters of Social Work from Alabama A&M University (2017).  At the University of North Alabama Megan meets with students on a daily basis and oversees program such as Peer Mentoring, Delta Alpha Pi Honors Society, and Group Learning for the Disability Support Services office.  Prior to her employment at the University of North Alabama Megan worked over 7 years in community mental health with various populations.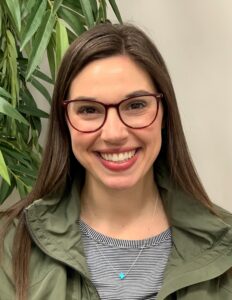 Morgan Walker
Morgan is the Ministry Relations Manager for Joni and Friends Mississippi where she works to mobilize local churches to evangelize, serve, and disciple people living with disabilities. She has a degree in Marriage and Family Therapy and Counseling (2013) from Reformed Theological Seminary, and currently finishing a second degree in Theological Studies. She also is a certified instructor for Beyond Suffering with the Christian Institute on Disability.
Before joining the staff at Joni and Friends, Morgan worked professionally in clinical, educational, and hospital settings with children, youth, and adults affected by various disabilities and disorders. Morgan is passionate about pursuing individuals and their families stuck in the margins and helping them find a place in the Body of Christ.
She and her family are members at Westminster Presbyterian Church in Laurel, MS, where her husband is the Family and Youth Pastor. They have two daughters, Margaret (6) and Karis (5).